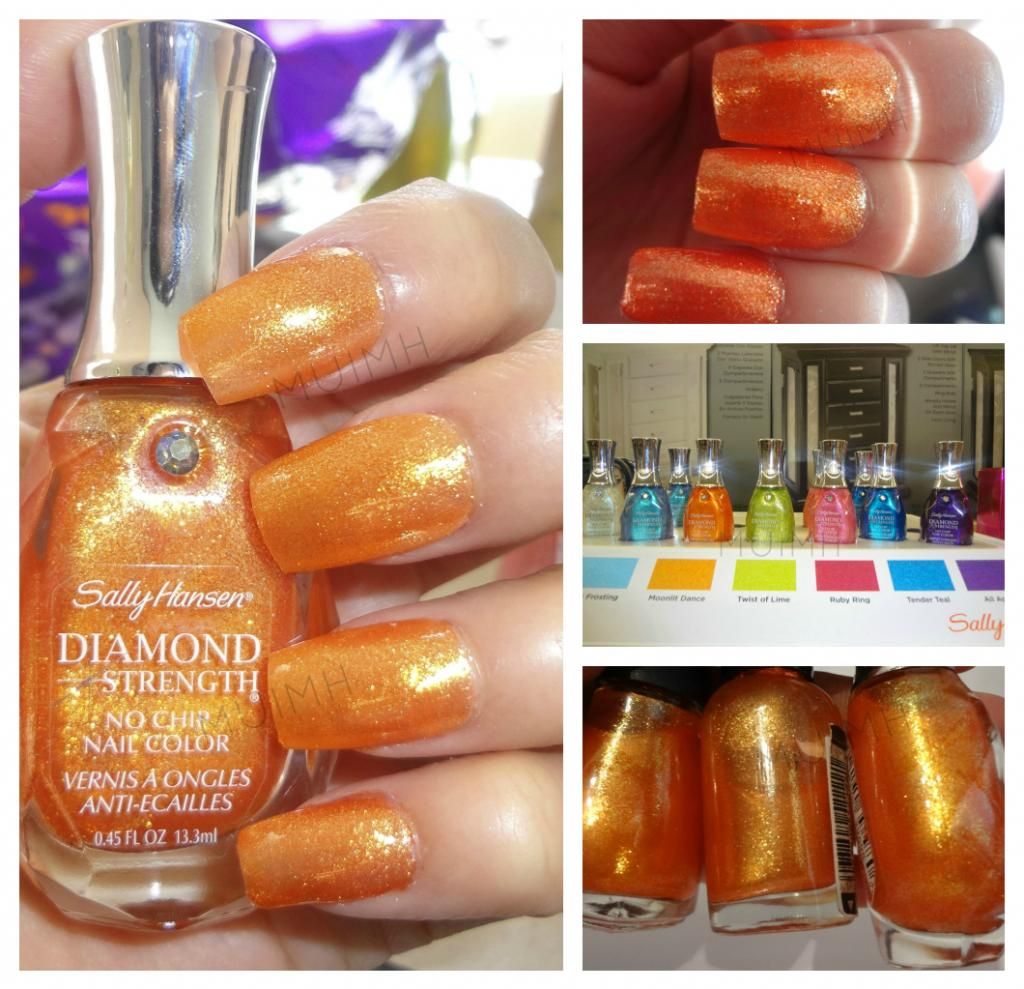 Hello!
I've had this polish for a while now and I still see it any some places so I thought I'd upload this. This is called Moonlit Dance.
Large Picture is with flash, top right side is rather dark, but shows the orange iridescence.
The 2nd pic in the middle on the right side is the stand that they were on.
The last picture on the bottom right is what looks like the same polish in 3 different bottles!!!
The first bottle is Spoiled Nail polish in Vitamin C (Wet n Wild), middle polish is Fastdry (Wet N Wild), last is the Sally Hansen polish.
I purchased this at KMart and at that time this polish was on sale with no sale tags on the display stand.
I payed under $3 for this. Original price Im not sure of it but I know its over $5.