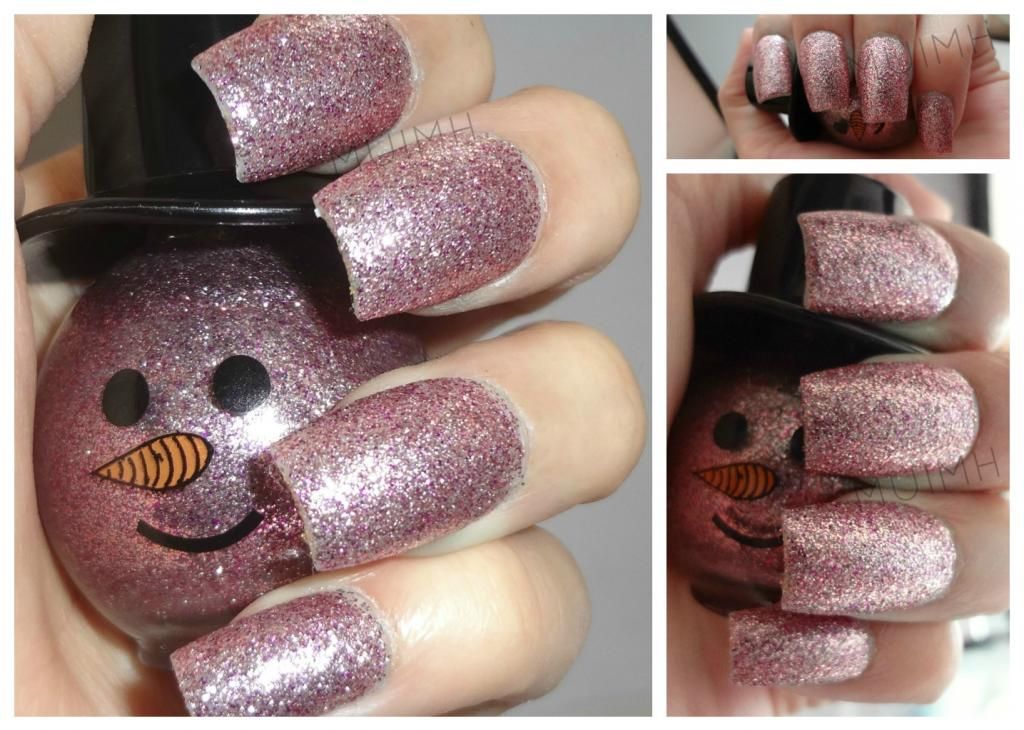 I found these at Rite Aid a while back, You can see below a picture of the stand. There really isn't any nail information on bottle but SNOWMAN in caps.... This is super fine baby pink glitter with fushia-like pink super fine glitter. It is so pretty!!! This is in 3 coats. (You could get away with 2)
As you can see below in pic these were $2.99 and are 15 ml.
I purchased another one that I will have to share when I swatch it!
Made by Blue Cross Beauty Products.
I LOVE THESE!!! So cute!