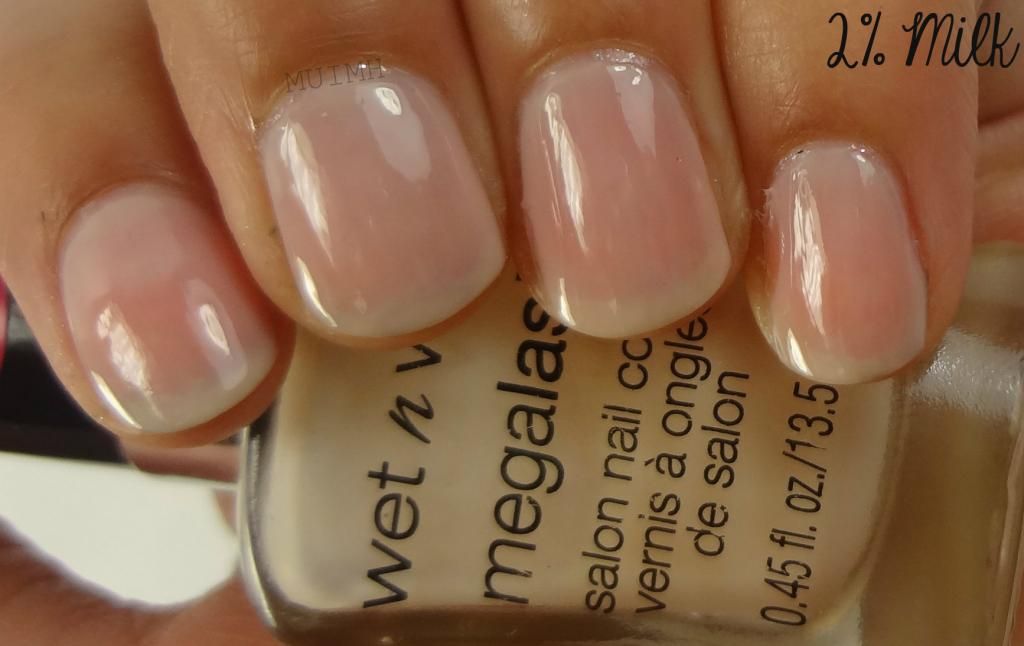 At first I never liked this. I liked the brighter nail polish colors
but I have to say this is quite lovely. I used 2 coats.
I say that the name is pretty cute on this one.
Do you like sheers?? :)
2% looks like Sugar Coat but the major difference is that
sugar coat is slightly leans toward pink.

This is $1.99 @ CVS, Walgreens and Rite Aid.