Hello Ladies!!
Today I have a pretty gold and copper colored glitter for you!
The formula is pretty watery on this one but it dries SUPER FAST
and also its almost perfect with one coat.
Bottle recommends 2 coats. :)
Available for purchase at Walmart (and online at Walmart.com)
and also on Bari cosmetics site.
$1.99
I used 2 coats!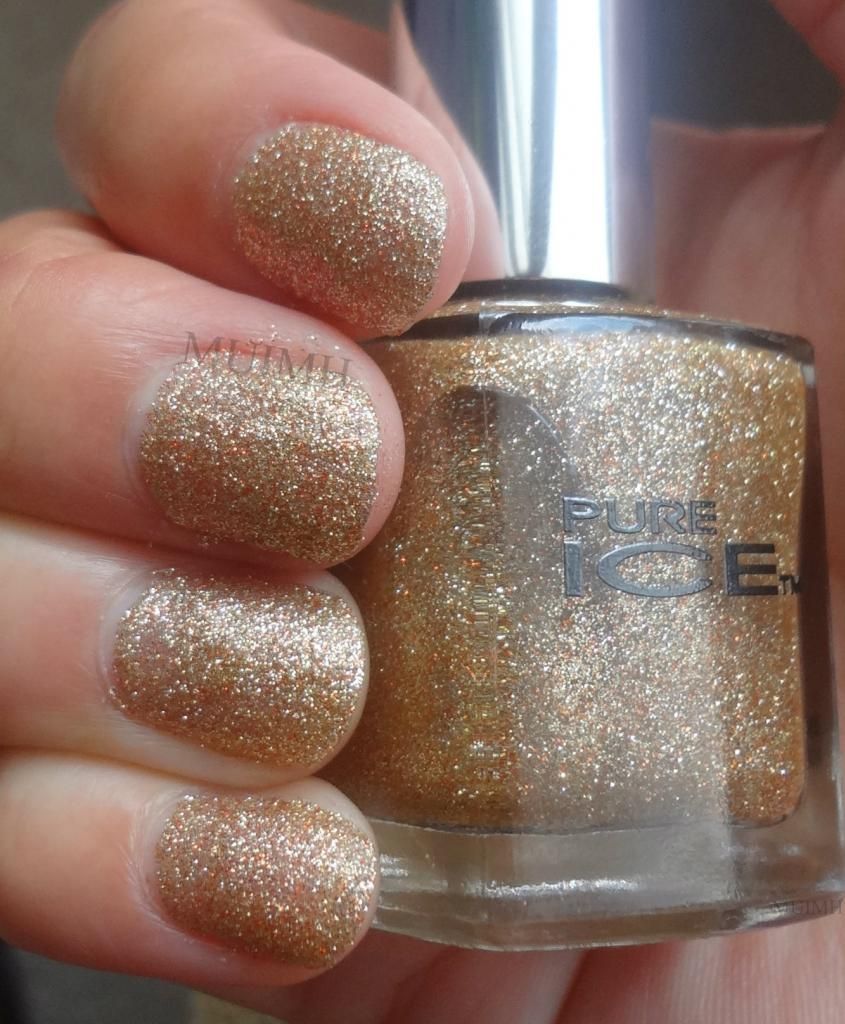 A pic with the polish on my cats back, just cuz :p