Today I have a lovely shade from Pure Ice, one of the new shades from their line.
It is so pretty thats why I have like 5 pictures below. I could not choose LOL.
I really feel this is a shade to not use alone, it is way to pretty to be by itself.
It has a pinkish-purple to gold-green iridescence to it.
This is $1.99 at Walmart and available with Bari Cosmetics online.
I did about 2 coats.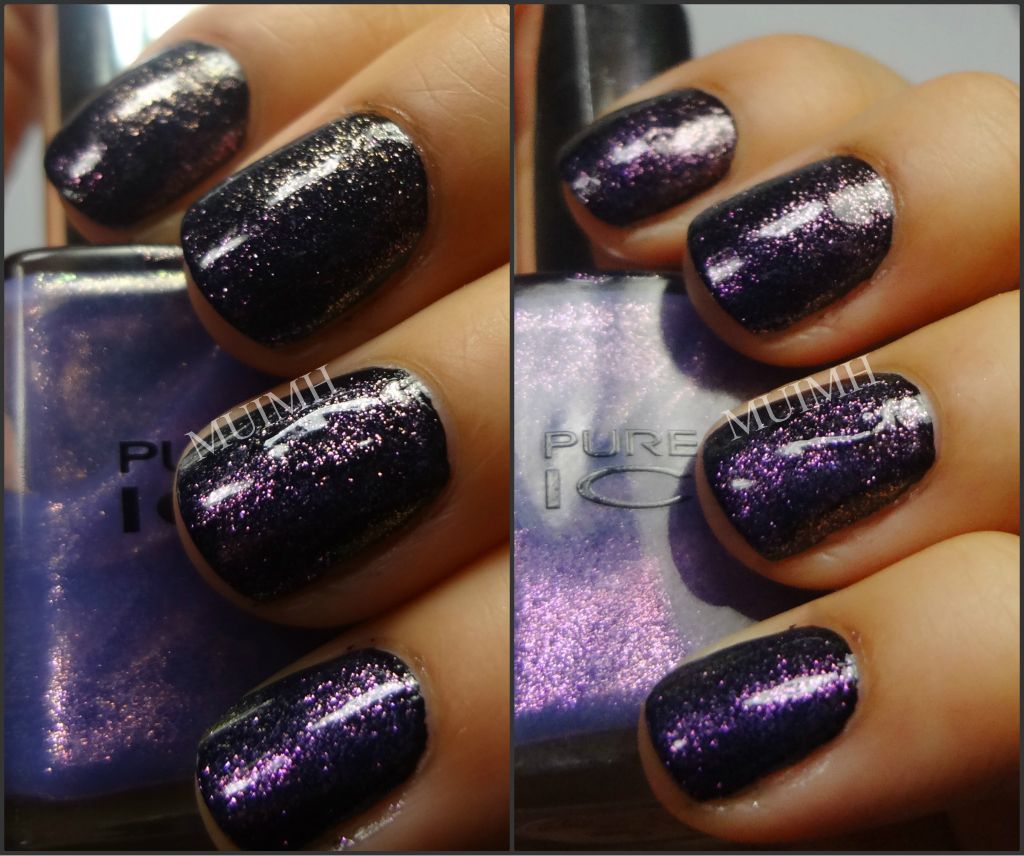 If you'd like to see more of the new shades you can see then HERE