Hello!!
I've had some Tkb Trading Micas for a while now that I meant to press
and make bases for but never did.
I finally decided to pull some out and make some polishes with them.
Last week there was a sale on Wet N Wild Products and Coupons for $1 off.
I stocked up on some black nail polish to mix with my micas and now I have about 7 beauties
to show you guys. :)
All micas are mixed into Wet N Wild Wild Shine's Black Creme.
I purchased the Samples of the Micas for $1.50 a color which includes lots of product for cheap, WOOT!
Names above the pictures will be the Mica I used.
Most Polishes were opaque in one coat.
Click on link to look at more close-ups :)
CRUCIBLE RED
Crucible red is a GORGEOUS metal like polish.
It looks better in the pot and it turned out looking more of a copper color instead of looking
red in the container :/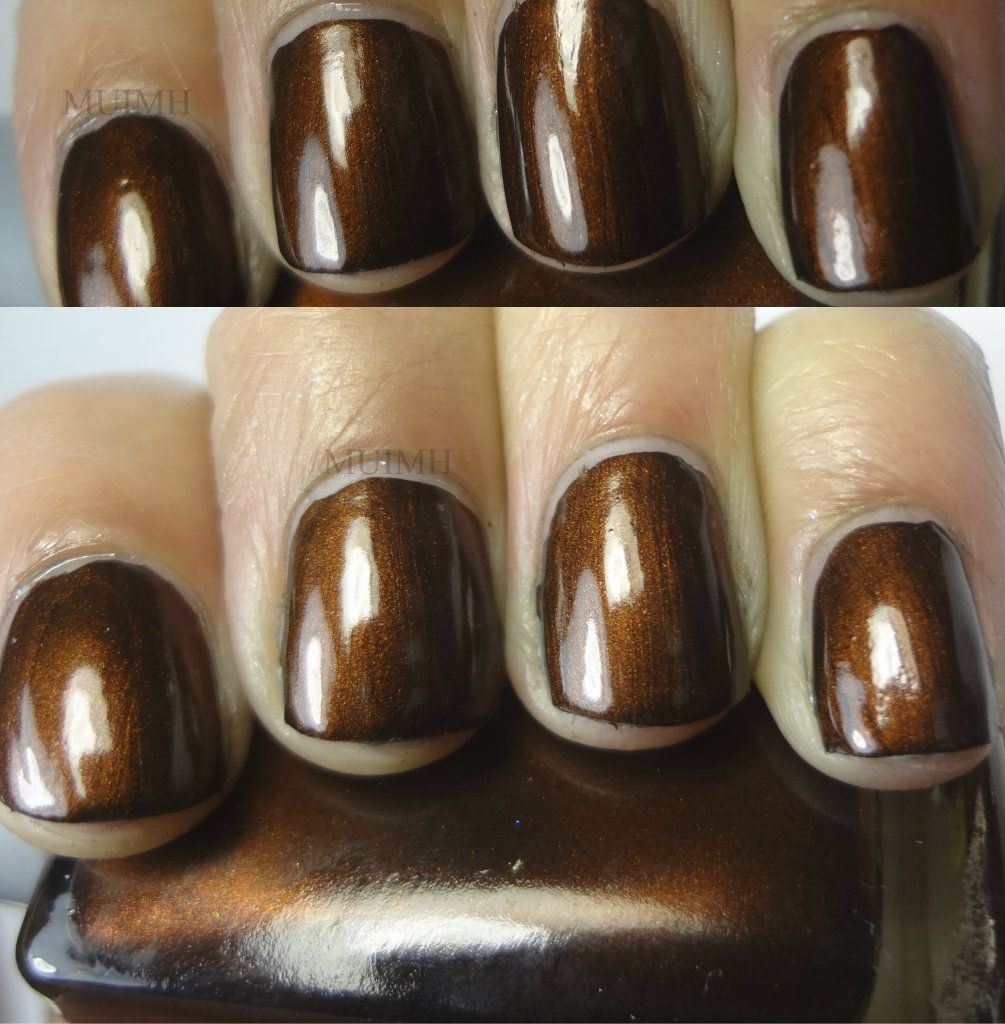 Top: No flash Bottom: With Flash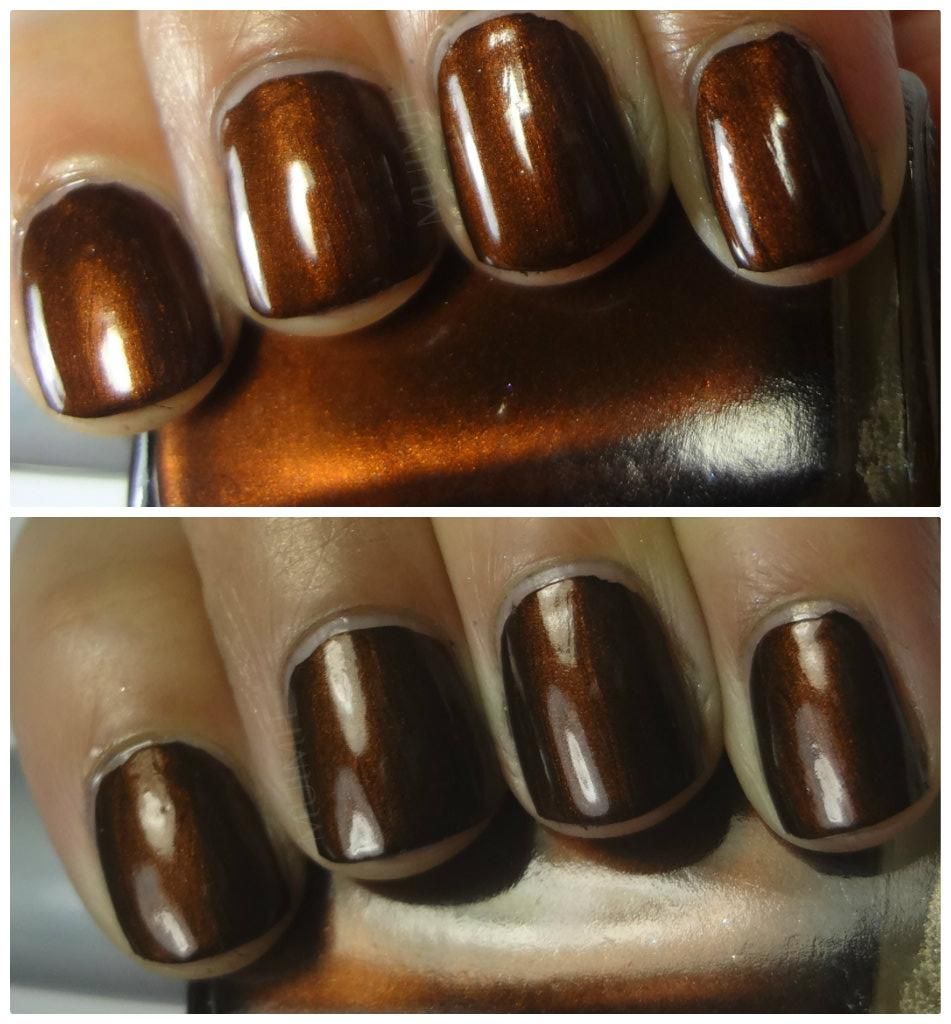 Left: No Flash Right: With Flash
CRUCIBLE GOLD
My favorite polish I've made with the tkb micas, this is crucible gold.
Name is SO fitting for this color.
Top: No Flash, Middle: No flash, Bottom: With flash
CHAMELEON FINE
This also one of my favorites.
Reminds me of a color in my 8 pan palette from WNW.
Its a lovely deep chocolate shade with a green popping through.
My camera could not capture how pretty this shade is!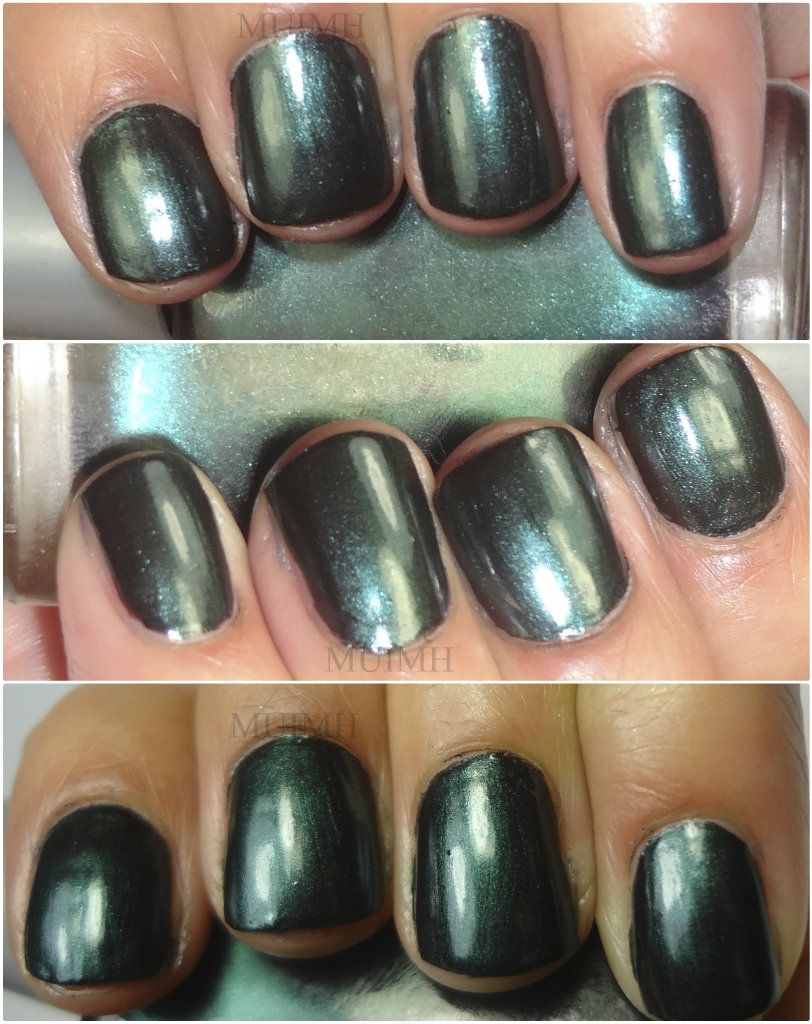 Top: With Flash, Middle: With flash, Bottom: No Flash
Hope I have inspired some of you to make your own stuff!!!
If you have these Micas laying around use them!
:)