I have a review today I've never really done: A mascara review.
First of all, I'm not loyal to any mascaras,
if it makes my lashes larger I'm all for it.
I'm not brand loyal and I usually get a new mascara
each time I run out.
Ok now to the product:
The brush is pink, which I forgot to take pictures of.
The brush is huge and has pretty much a gazillion little bristles.
First of all I like the formula.
I don't know why but I prefer mascaras that have dried out some so I'm
sure with time I will LOVE this mascara. (Not that I don't love it now)
It lifts and definitely adds length.
I purchased this at Walmart for $5.94.
Will I repurchase??: Possibly if I don't find another interesting mascara.
Do I recommend?: Yes!
OK now onto the pictures.
The pictures speak for themselves. It's pretty darn dramatic. (LOL)
If you'd like to see the Before and After Click below!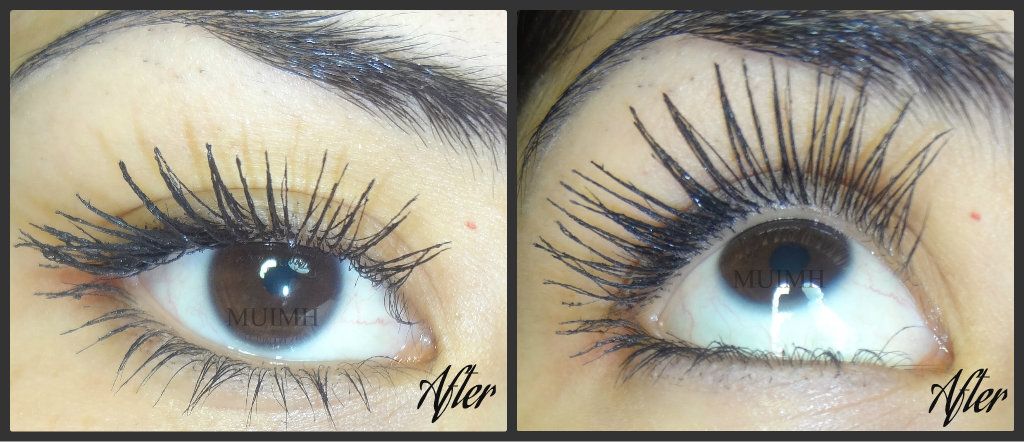 I did one generous coat!
Thanks for viewing!!