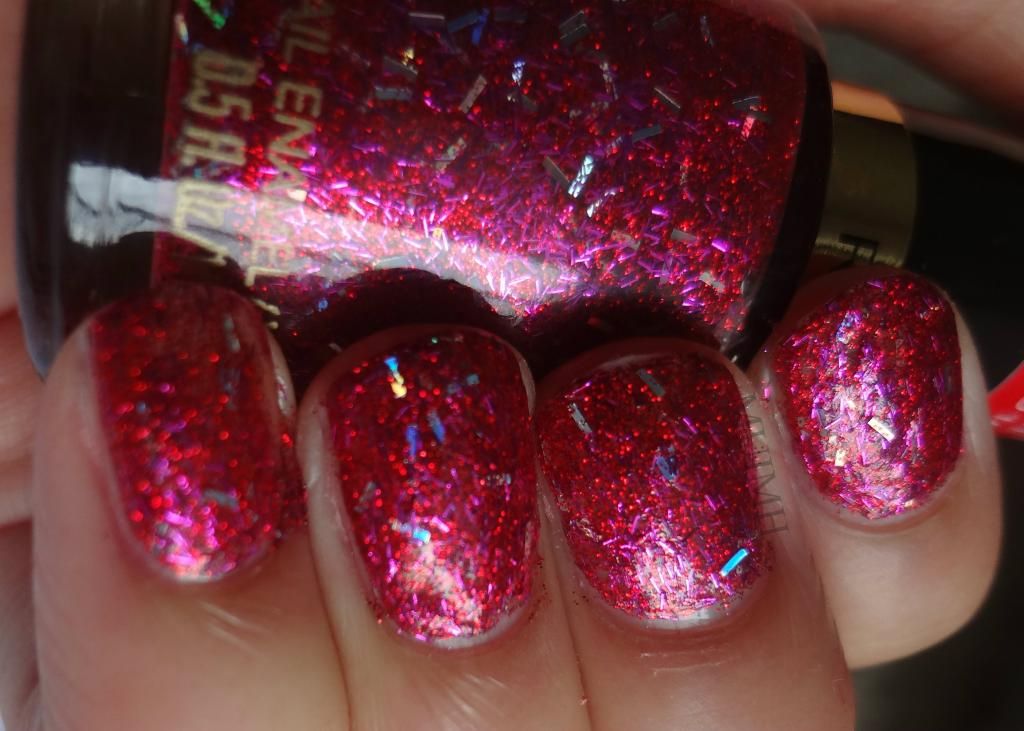 I am featuring another Valentine's Day perfect polish and this one just screams it.
I didn't like this at first because I'm not into bar glitters, but after using a couple times, it really
is pretty and you get used to applying the bar glitter.
It has chunky rectangular bar glitter, smaller red/fushia bar glitters and then fine red glitter.
This is in 2-3 coats, I can't really remember.
This is a Limited Edition polish from the Christmas time collection (Just Add Sparkle) from Revlon.
It is $5.49 at Rite Aid. Mine still had it available.
If you find it, do get!
It is so pretty and unusual for a Drugstore polish.




If you'd like to see more Valentine's Day perfect polishes you can click on the photo(s) below!