Hello!! Good Afternoon :)
Today I have 3 trios from WNW that I picked up
for about 80 cents each last weekend.
These retail for $2.99 at Rite Aid, CVS and Walgreens.
Walmart also carries Walmart.
My favorite trio is I Dream Of Greenie. I HAVE WANTED THIS FOREVER!!
It looks so pretty right??? It is because it is, it's even better than I thought
it would be. I did end up using this the first day I got it and I love it.
Heres how I wore it other day. Eyelid color on eyelid and crease color on my crease. lol

Love these trios, no complaints what so ever.
They apply nicely and blend well.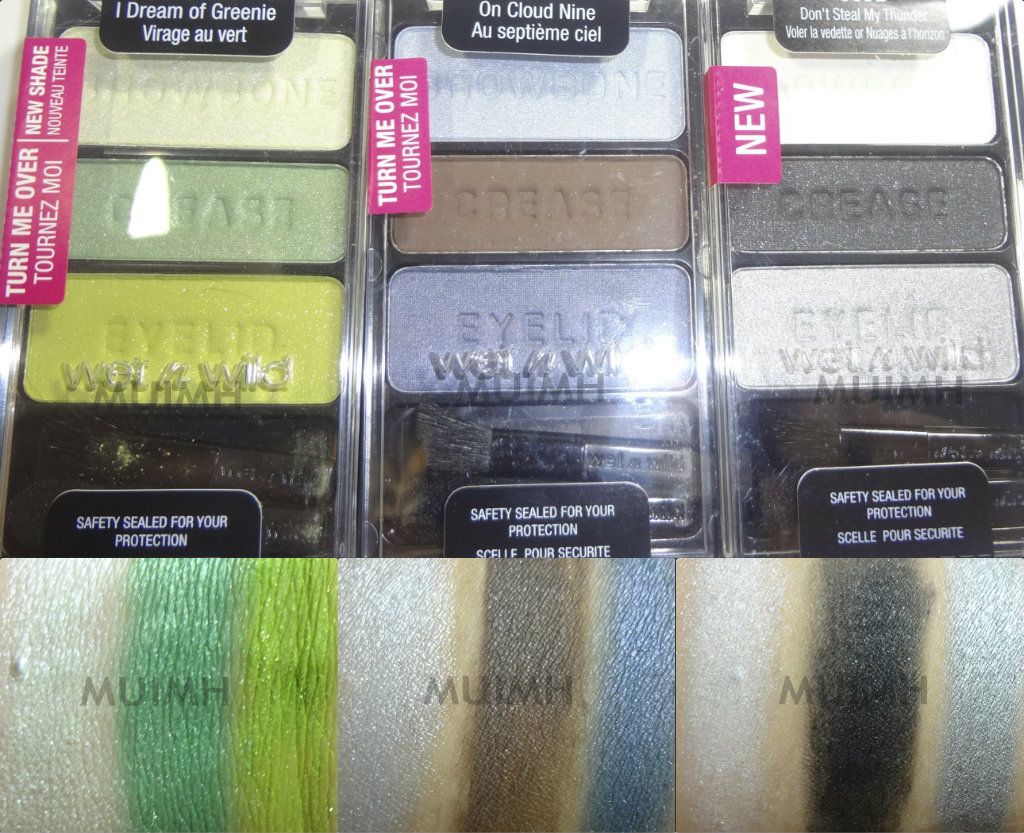 I used New Wet N Wild Fergie Eye Shadow Primer with this.