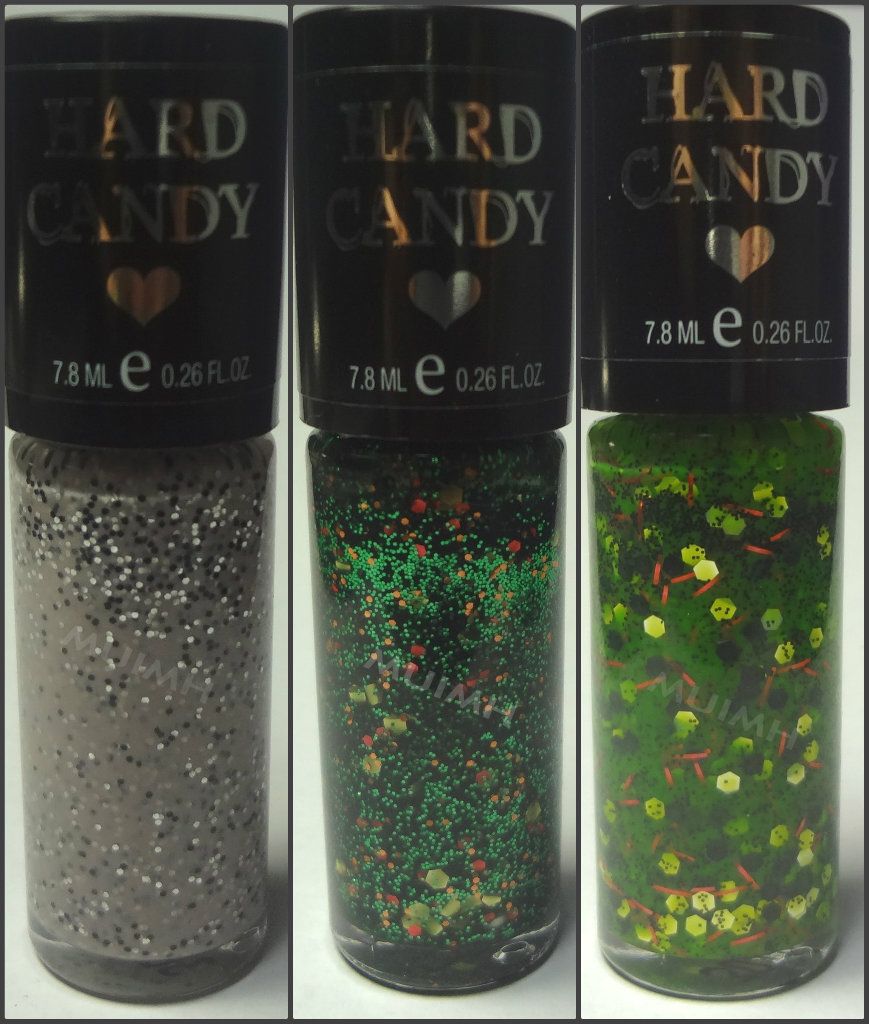 Cocoa Smore, Fun n' Festive, Jubilee
Hello ladies and maybe gents!
Other day I got some new polishes from the Hard Candy Nail polish line for 2013!!
The colors are AMAZING! There are 47 shades if I'm correct.
I was somewhat into greens when I grabbed these. I really wanted the shade on the right called Jubilee.
It is the most ugliest/strange combo of glitter I have ever seen and that is why I LOVE it so much!!! I have these already swatched and am gonna be working and editing these today to have posted sometime later afternoon. (I'm still procrastinating on that Sinful Colors collection.)