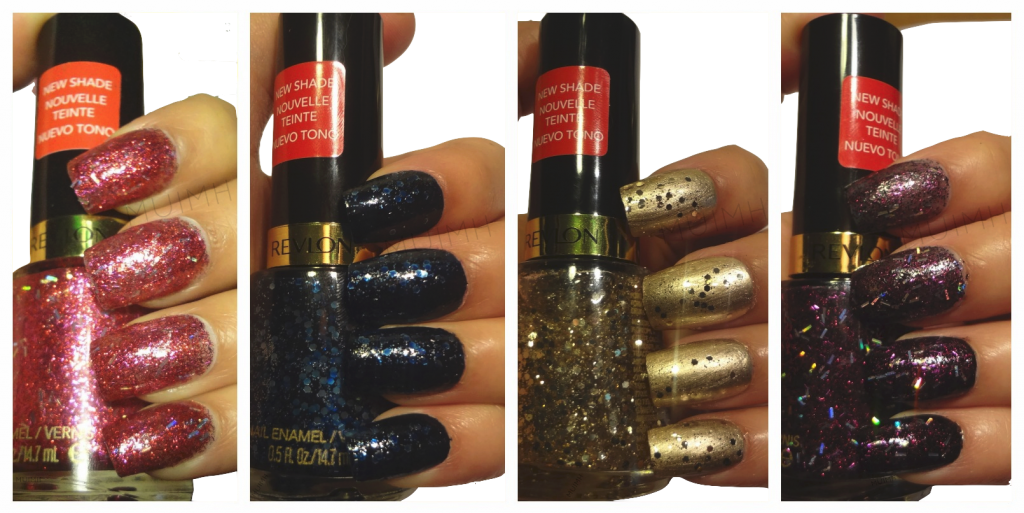 I got these all at Rite Aid a bit back and they were $5-$5.49.
I'm really not sure the price to be exact.
These were included in a display stand that had eyeshadow quads and colorburst
lipglosses. ;)
You can click below to see close-ups and descriptions.
Ruby Ribbon
This is a clear based polish with very small fushia colored bar glitter and big holo bar glitter.
In the pictures below I used 2 coats. I don't really like this polish.
I'm not so much a fan of bar glitter...But it looked so darn pretty in the bottle.
Sequins
This is probably my least favorite polish in this collection.
In my opinion its just a basic boring glitter polish. :O
It is just a basic chunk hex gold glitter with very fine gold glitter in a clear based polish.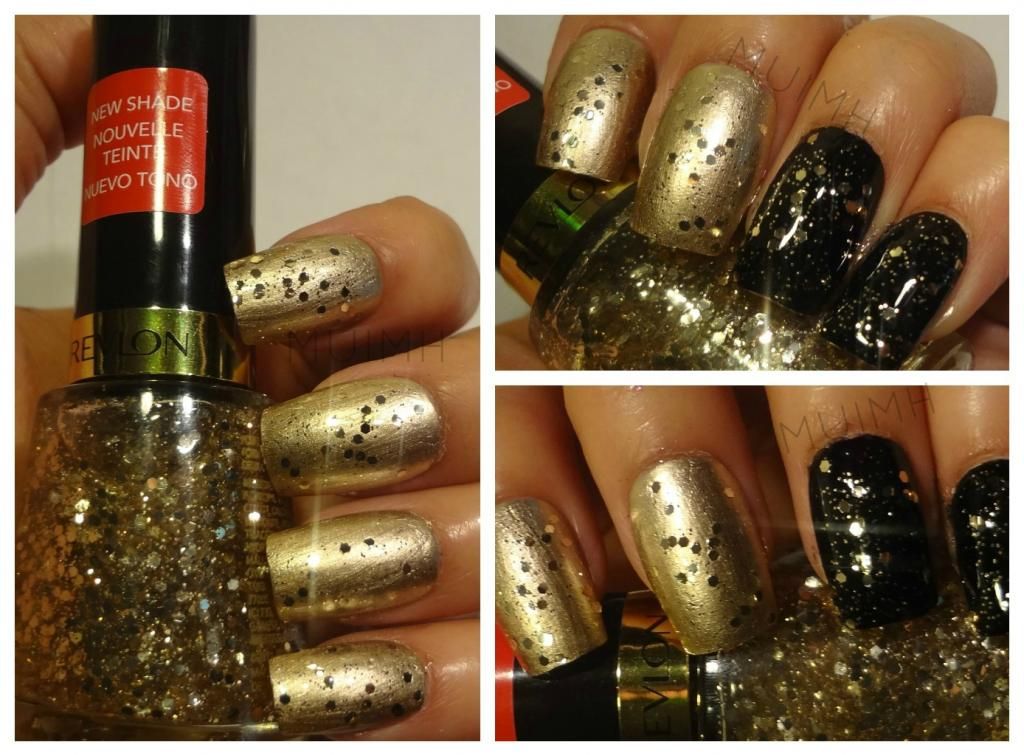 Brillant Bordeaux
This color is a little trickster.. lol...
At first I thought this was another bar glitter in with a black base,
but when I looked closer under a magnifying light I saw that it actually has a black tint
with very small round black glitter.
It has the same fushia colored bar glitter that Ruby Ribbons has,
and also has the same holo chunky bar glitter.
And underneath all that it has some verrryyy fine pink glitter as well.
Midnight Sparkle
I saved the best for last!!! This has got to be the winner in this collection
and I am SO happy I have it.
It is truly just gorgeous to me.
Its a deep blue based polish with big chunky hex shaped silver glitter and
very fine silver glitter.