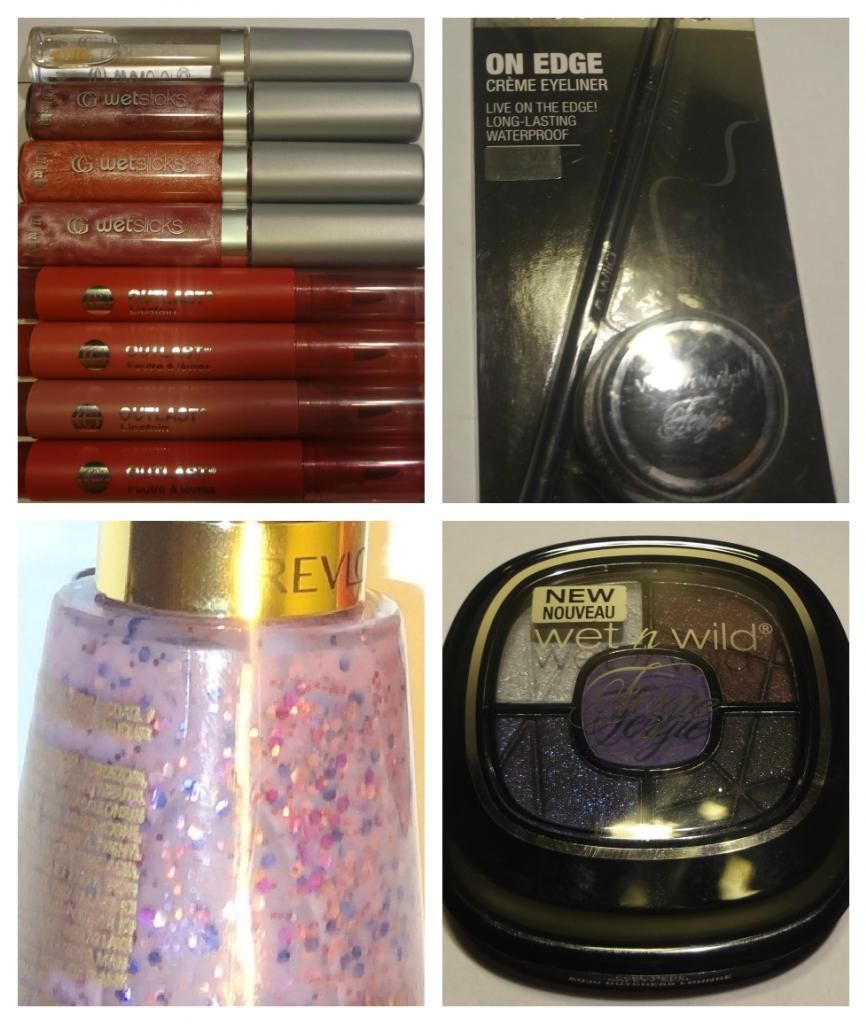 I was out the other day at a couple store looking for new products
and came across some goodies!!
Those outlasts were at a steal!!!
They are sooo pigmented!!! GAH!!! Lols..
I got those outlasts from Big Lots and I wish I would have gotten them ALL!!
Next thing I got was Wet N Wild Fergie Collection On Edge Creme Eyeliner
from Walgreens, my Walgreens finally got the stand.
I also got a eye shadow palette from the Fergie Line at Walgreens
I then got a Revlon Limited Edition polish from Rite Aid that I've been wanting
ever since I saw how gorgeous it was on Nouvea Cheap Blog!!
You can click below to see the Fergie Stand and Prices!!
I RECOMMEND going to see if you have those outlasts at Big Lots...
They are truly great!
Outlast Lipstain 2 Pack with Wetslicks lip gloss- $2/pk
Revlon nail polish in Girly- $5.49
Fergie Line eyeshadow palette- $4.99
Fergie Line Eyeliner- $4.99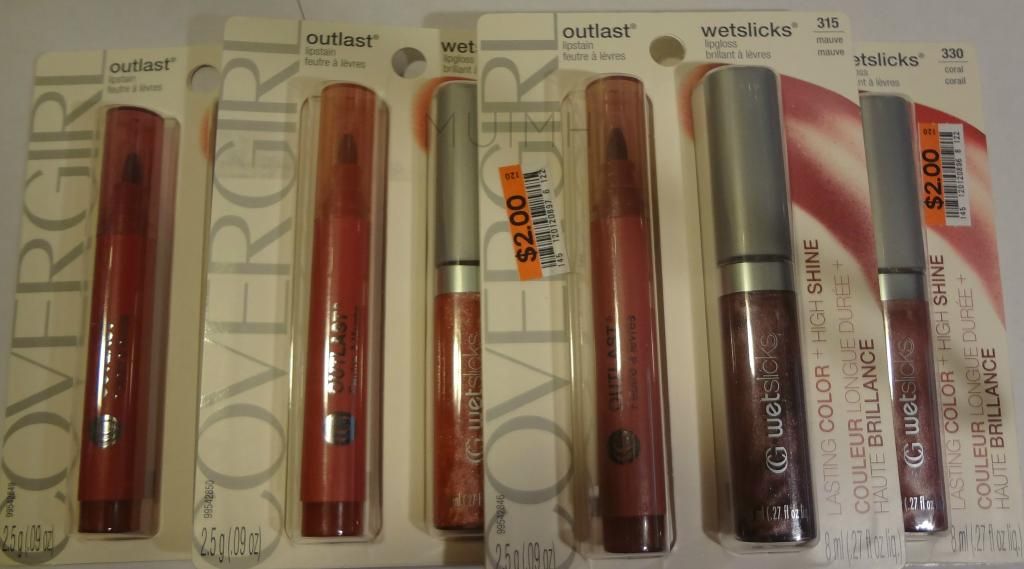 Yes $2 for a two pack, Lipstain and a lip gloss. YES $2.... These must be older colors
because when I went to Walgreens I didn't see any of the colors I purchased. The stains were
$9.49 at Walgreens!! HOLY CRAP! The lip glosses were $6.49 :O Talk about huge savings!!


I haven't really tried out the eyeshadow, but I did quickly swatch it.
I hate the packaging. It doesn't fold all the way back
and it feels cheap. I'm afraid I will bend it back someday and it will
break on me!
I did use the liner a little on my hand and It feels smoother and creamier
than the WNW cream liner in their regular line.
It also lasts a long time!!!
I had swatch of it on my hand and I had to scrub the liner off my hand with my nails.
The liner may be a winner, but the palette may not be... The colors seem kind
of boring, the blushes looks great though!!
I have tried the polishes from Wet N Wild before I've tried out in the shade "Take the Stage"
Those are $3.50 and have those nice wide brush like the megalasts do.