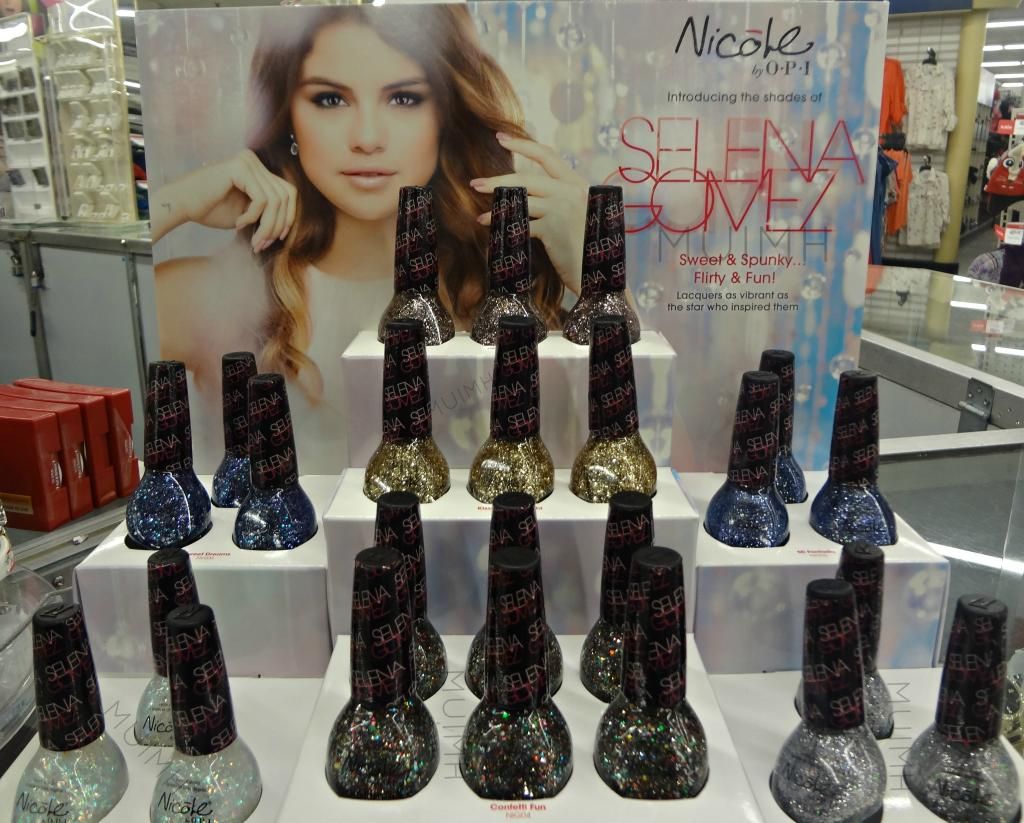 So yesterday I was shopping and out and about
and I happened to go to the store I hate the most in the world which is
Kmart. (WORST SERVICE EVER)
They have great clearance section though...
I was looking around and saw some cool stuff, new products
which I will do separate post about tomorrow.
These caught my eye- as anything glittery and colorful will.
These were $7 I believe.
I didn't pick any up at the time, but who knows maybe later.
If a polish is over $5 I will usually try to wait for a sale.
I have noticed that the Nicole O.P.Is go on sale for $3.50 after a while.
Here is the display picture with Selena looking gorgeous!!!
You can click below though to get closeups!! Really Pretty shades!!
And also a bar glitter, which is interesting...
Anywho, The pics are below. Some focused some did not, sorry! :C
CLICK BELOW FOR CLOSEUPS!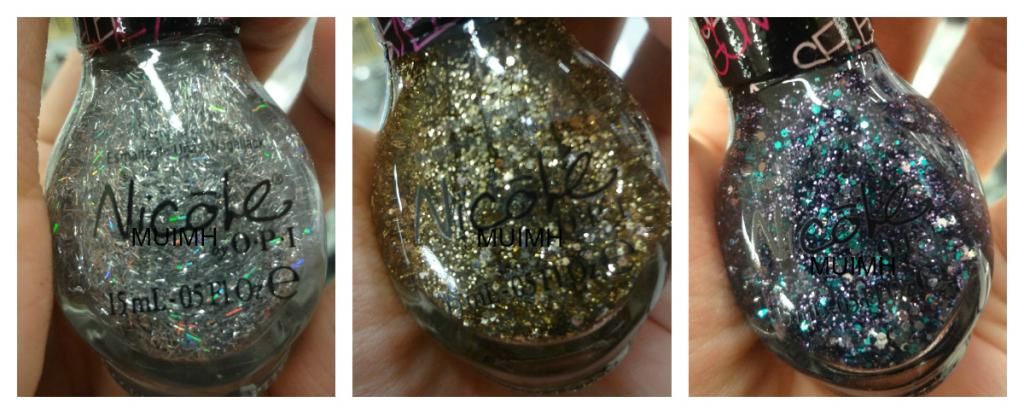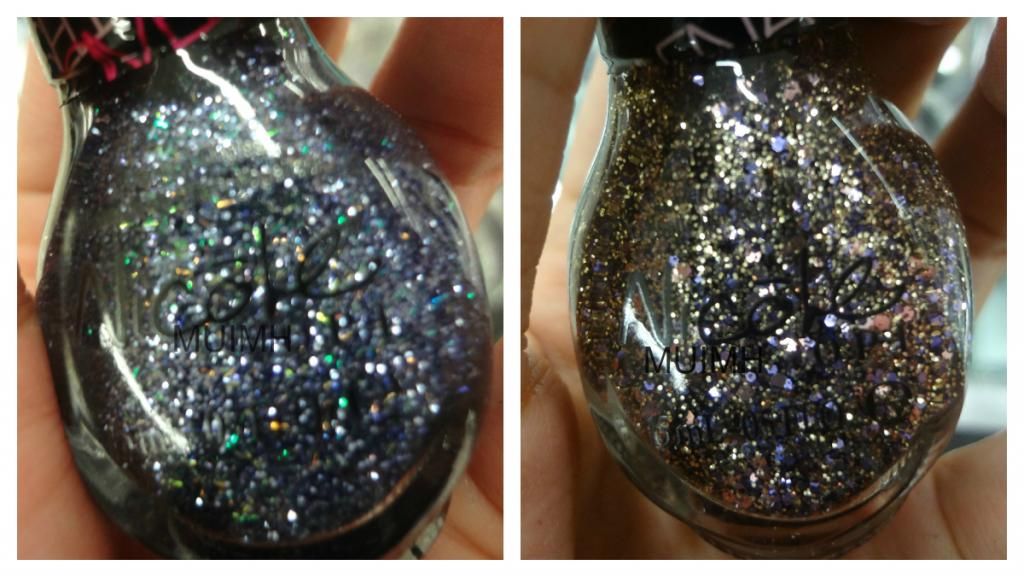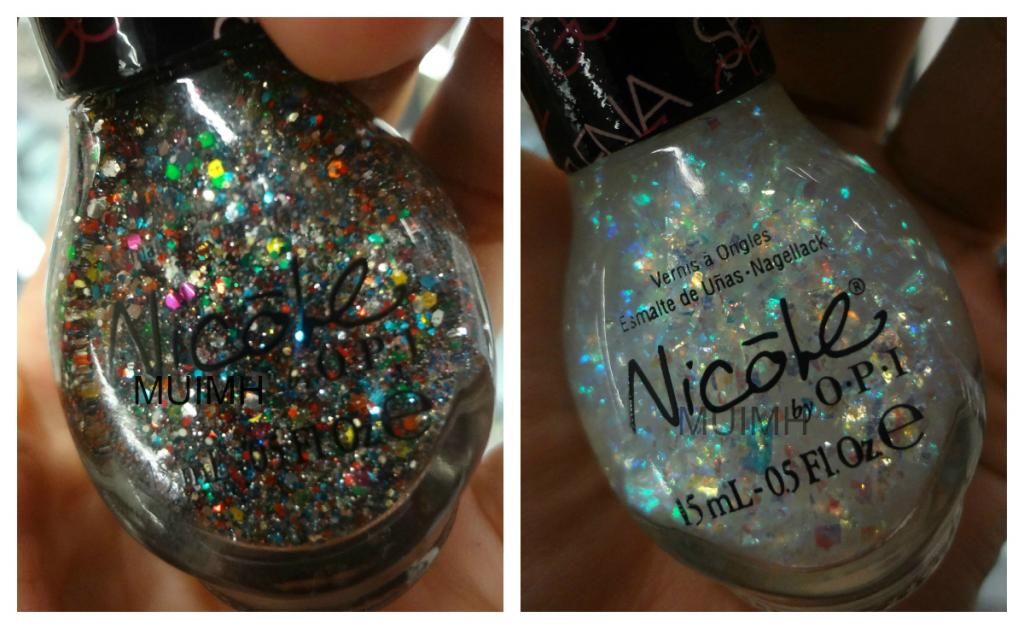 The second one on right looks gorgeous!!!! Reminds me of the stone opal. Really pretty!!