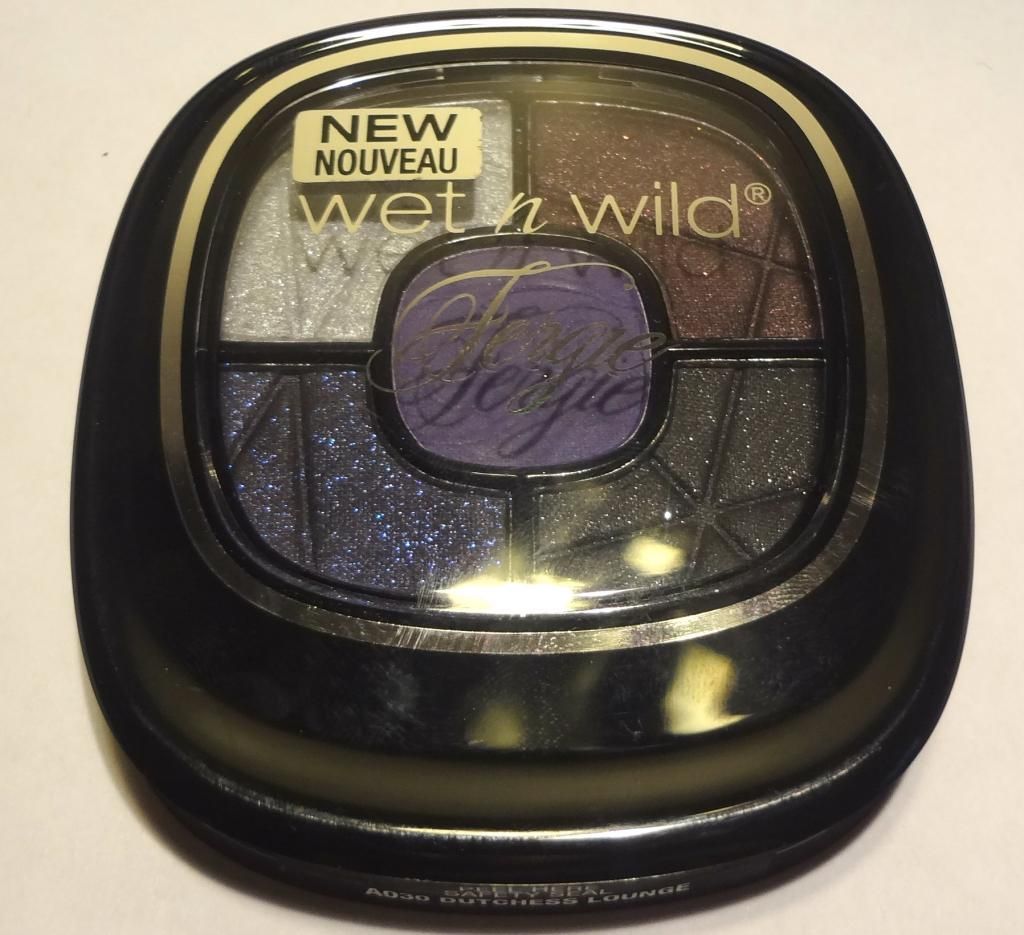 Hello!!
I got this recently from Walgreens for $4.99
The collection has 4 different palettes with 5 colors each.
I wasn't really interested in the others, but I was to this one as darker colors
attract my attention.
First Impressions:
It contains a different range of textures according to the back side.
I love the shimmer in this palette also.
When I swatched these I was a little disappointed that they didn't
come out like it looks in the palette.
Specifically the top right one. They are pretty much mostly black with the different
color shimmer.
Whenever I'm trying out eyeshadows I really don't apply them without a base
but I did for this palette. I have really oil lids, usually by noon and after 1.5-2 hours
these shadows had creased on me. This palette also reminds me of the
Downtown Browns palette by Black Radiance with the shimmer being a little deceiving lol.
The pigmentation is nice and smooth and blends well.
CLICK BELOW TO SEE MORE PICS!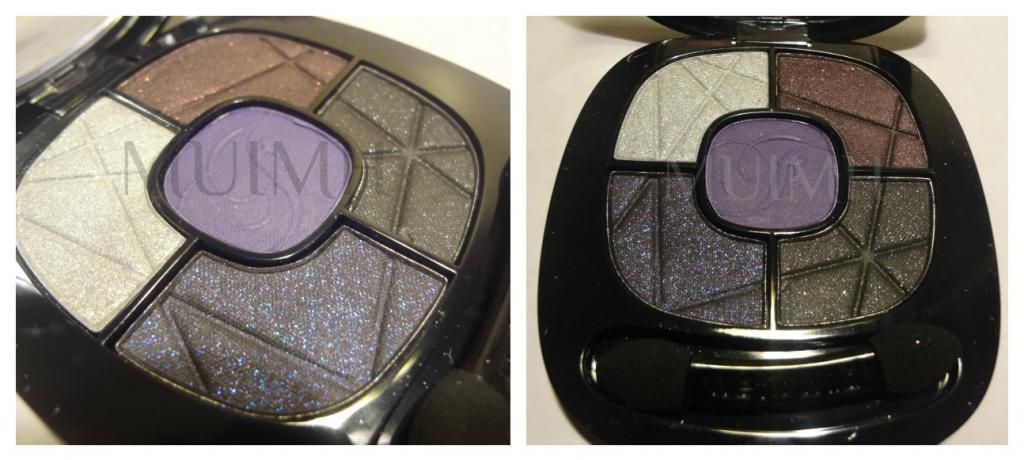 I did quick look with this palette, I used the top right side color on my lids and the shimmery silver shade on the top left underneath my lash line.
I did not use a primer for this look.
Swatches:
OK on to swatches. I swatched using 2 different primers. 1 is NYX HD Eyeshadow base that looks skin-toned but comes out sheer. The formula of that primer is pretty creamy and it makes the eyeshadow POP like crazy, better than the second primer I used. Next one I used was a white colored stick primer from LA Girl called Pro Primer HD High Definition Eyeshadow Primer. I feel that NYX's was so much better in exception to the silver shade, it looked better over the white base.
This is with NYX HD Eyeshadow Base. Sadly the cam washes out the shimmer. Was hard to capture!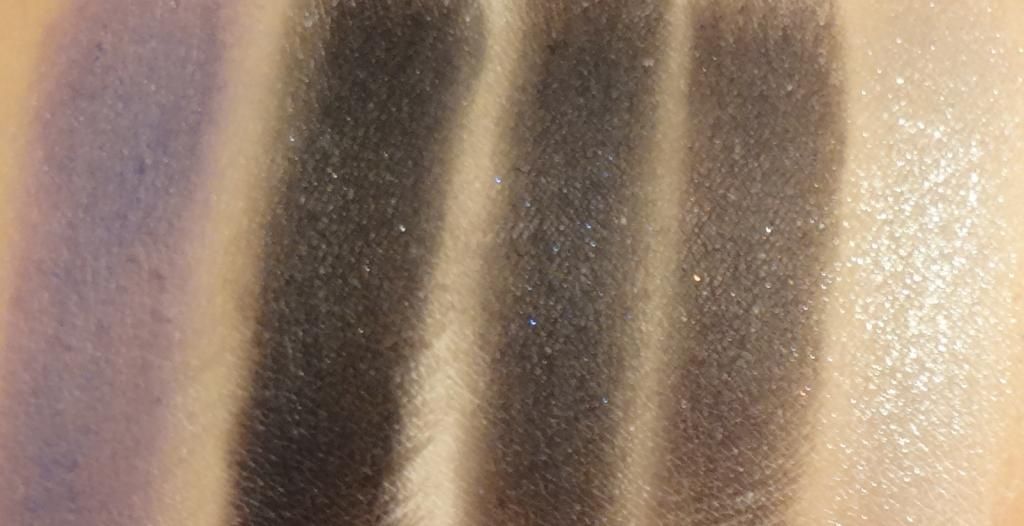 This is over LA Girl Pro Primer White Base no flash. You can really see the blue shimmer/glitter
pop out on the 3rd shade.
I added another pic below with flash because it makes the red glitter in the 4th shade pop up!!





LAST BUT NOT LEAST:
PACKAGING
The packaging....I just hate it. I cannot stand it.
It feels pretty flimsy and the little hinge does not pull back all the way so you could break it accidentally by leaning it back to much.

But nonetheless this palette is pretty affordable and the colors are pigmented
and pretty! :)
Would I repurchase??? Probably not as the other colors did not catch my eye.