Good Afternoon!!
Today I have a polish from a recent purchase from Hot Topic.
These are retail $5 each but I have noticed they are usually on sale for Buy
2 get 1 FREE. :)
You can find these at Hot Topic or at Black Heart Lingerie.
Ok, First of all these are unlike any polish I have tried before.
There are 2 layers and most of these have different finishes.
The center blue is actually a glittery shade thats really pretty.
While these are pretty cool; I feel since I have so many polishes, I won't be able
to get through most of this nail polish color to get the affect of the other colors.
I've since these bottles before I was in love!! I might have gotten these
purely for the bottle! Aren't they just cute?!?!
Do I regret my purchases on these whatsoever?? NO.!!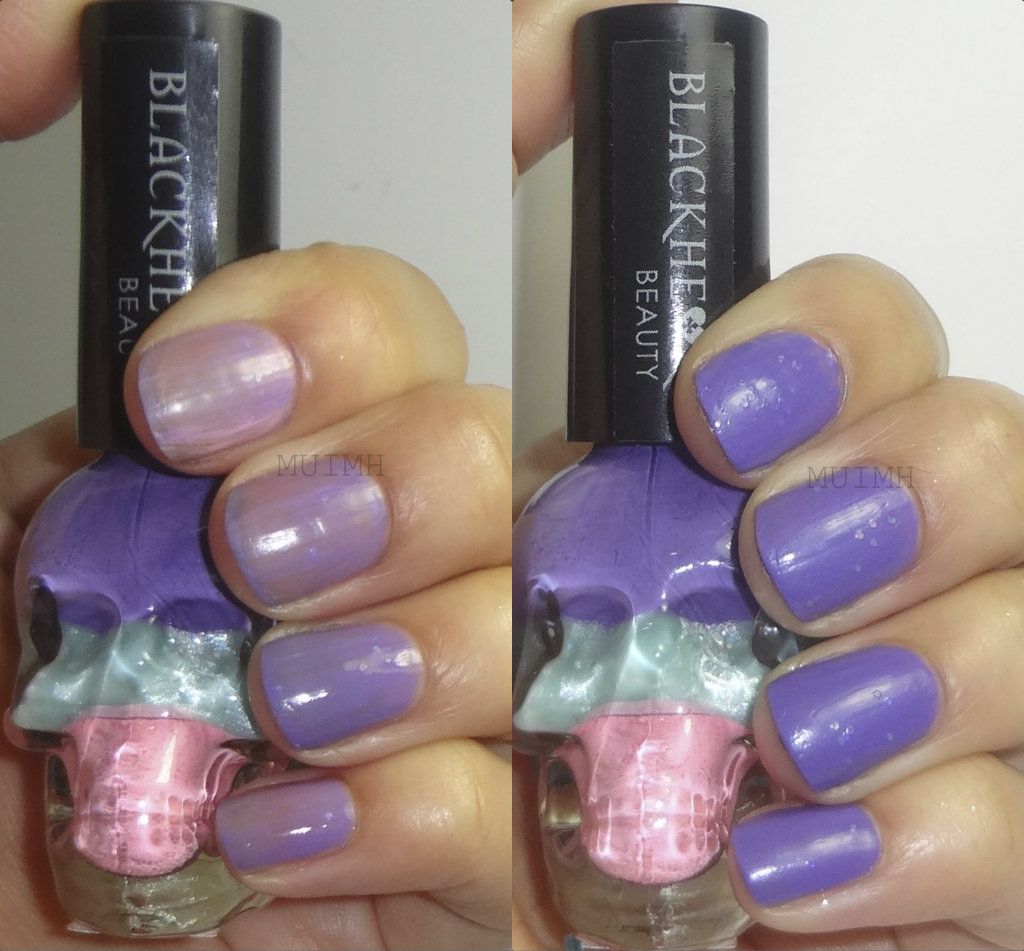 Pic on left is one coat. Pic on right is 2 coats.

In left pic you can see that I could get some of the pink layer and it applied oddly. After the second coat though, it started to look better. These also have a (glows under backlight) sticker, but I do not have a black light so I cannot test this. You can also note that I got some of the glitter from the second layer in the purple and it somewhat looks cool. lol. This polish came out semi- matte. :)
********************************************************************************
Just so you guys know Black heart polishes do contain Lead. Not sure if its a significant amount but BH's Website does let you know that they do contain lead and do not do anything to hide this. You can read the warning Here. The notice will be in

Red

underneath the product information.
********************************************************************************