Good Afternoon,
Today I have a limited edition collection from Wet N Wild.
My boyfriend picked these up for me at Walgreens Saturday for $2 each.
While these are $2.99 retail we managed to get them for $2 with a coupon that was set to expire
that day.
They contain . 33 fl oz.
(Regular sized polish has around .5 fl oz.)
Now onto my review.
WHile these look really smiliar in the bottles they are in fact different.
The similarities in all of the 6 polishes in this collection are that they contain small fine gold glitter ( with the exception of Confections) and small multi colored hex-shaped glitter. Sprinkled, Frosted, Chip and Icing have the same pink/red iridescense to them.
Gimme and confections are the only 2 shades in this collection that do not shift in color.
Sprinkled and Frosted are sort of similar. The shift in color in sprinkled is more obvious than Frosted's color shift.
Sprinkled's shift is from blue to a pink/red color.
Sprinked has more of a blue iridescense
and Frosted has a prominent aqua iridescense. It also has slight duo chrome finish to pink/red. Its a possibility that Frosted may contain a duo chrome finish, but im not 100% sure. You have to really look at this shade to see the shift.
There is a striking resemblance between Chip and Icing, and I believe that you could use one or the other and not be missing out
Chip has the pink/red color shift that icing has but isn't as prominent in Icing than chip unless you look at chip at an angle.
Down below I also show you how I store them as the shape of these are very awkward and wont
fit in nail polish racks. :)
******
If you have the nail polish rack made out of foam, this will fit in those racks!!!
*****
I hope nothing was confusing and if you have any questions please feel free to ask. :)
Click below to see swatches. All fingers are 2 coats and the ring finger is over black. (one coat)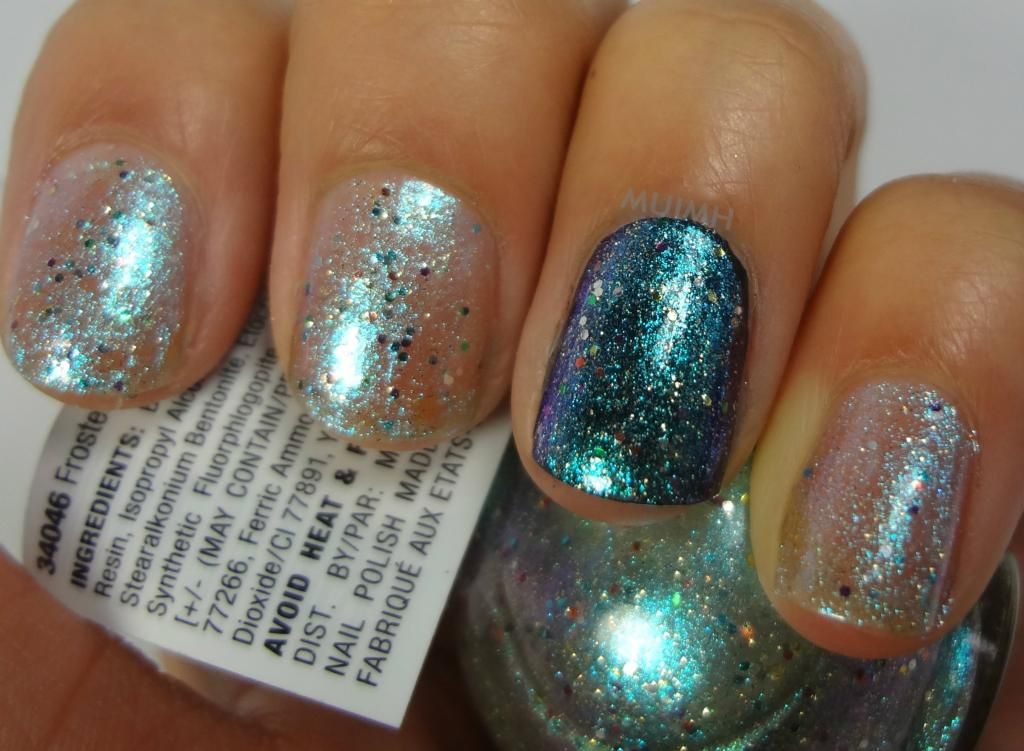 Confections Of A Bake-aholic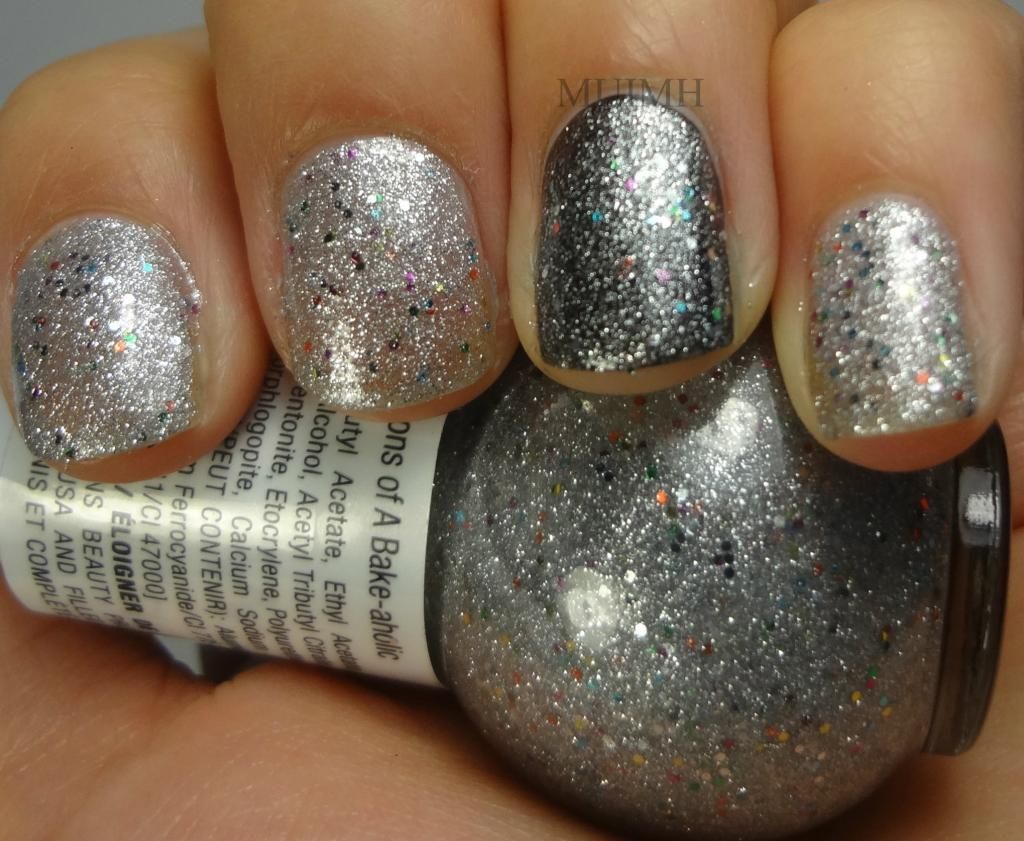 Sprinkled With Love
I added a picture of the 4 polishes that looked the most smiliar.
They are all over black creme by WNW.
The toppers are one coat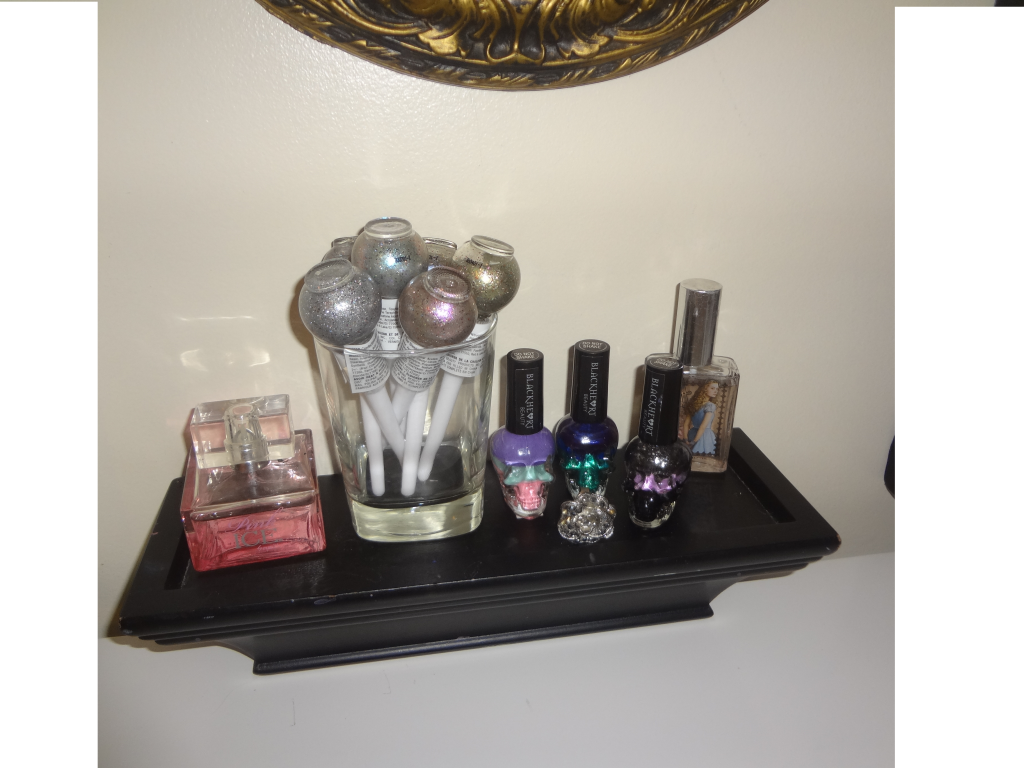 I think this would also be cute if you tied some ribbon around glass and made a bow. ;)

These polishes will have a home on my vanity in a cup :)
They do kind of look cute here.
Hope you guys loved this post and these polishes. :D
have a good day!