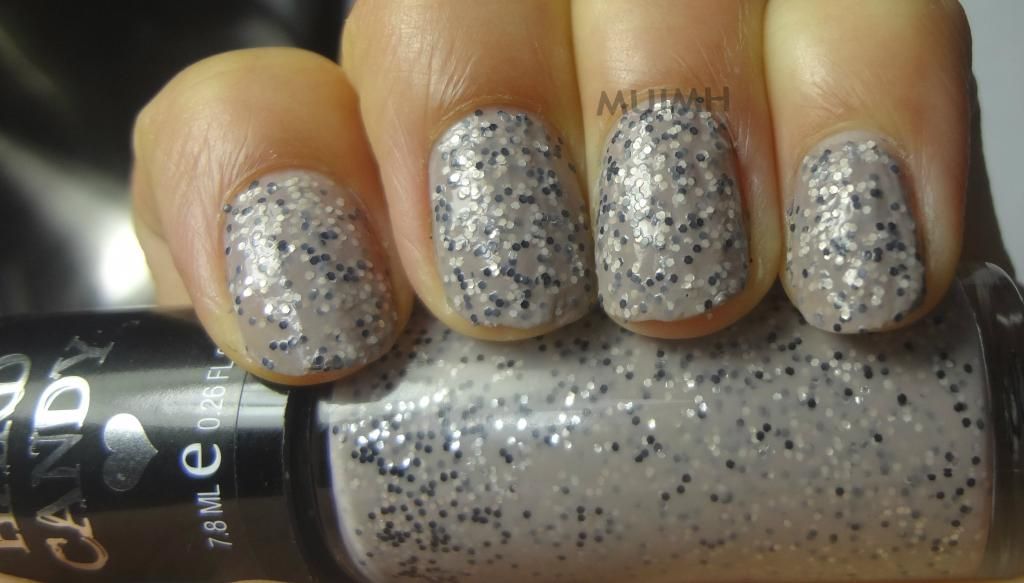 No flash.
This is Cocoa Smores.
I used 2 coats for this. Its a taupe-y tinted polish with silver/white and black small hex glitter.
Not much to say about this. It's pretty and unique. This was $3.97 at Walmart with .26 fl oz worth of product.
Click below to see more pictures!!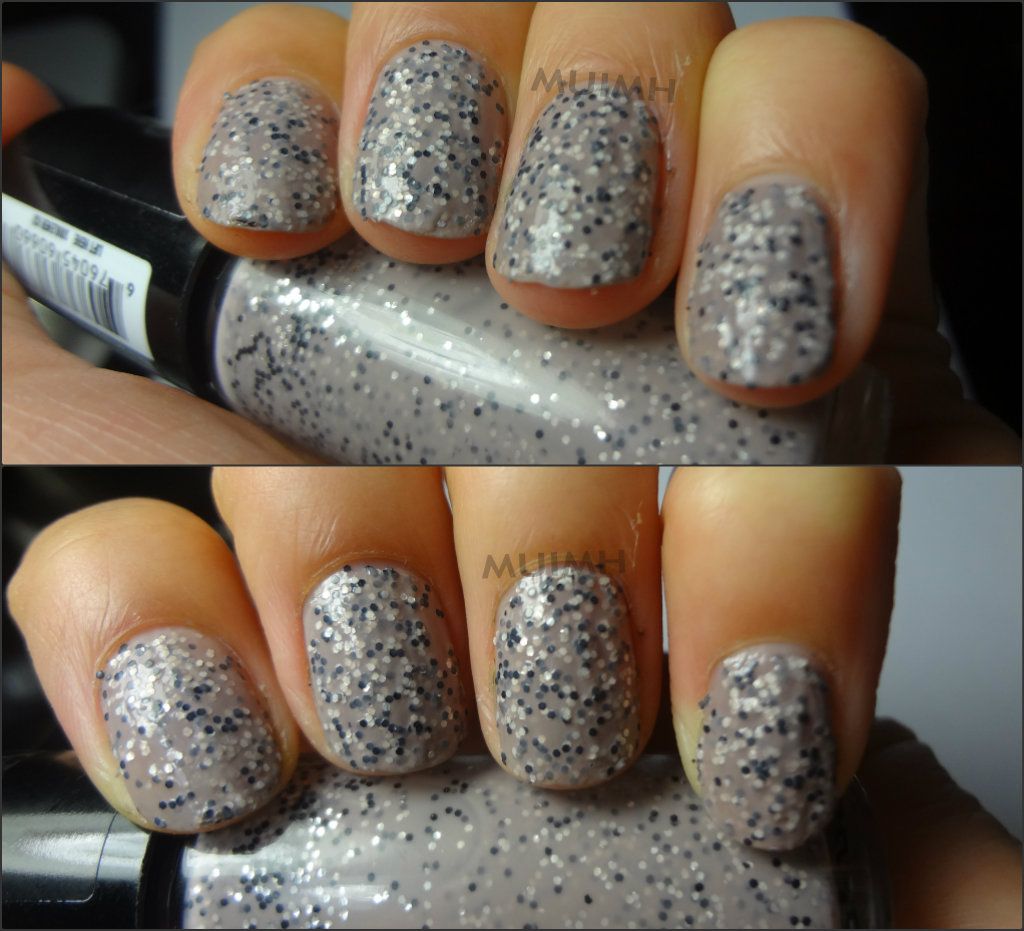 No flash
Click on the picture below to see the other 2 shades I purchased!!