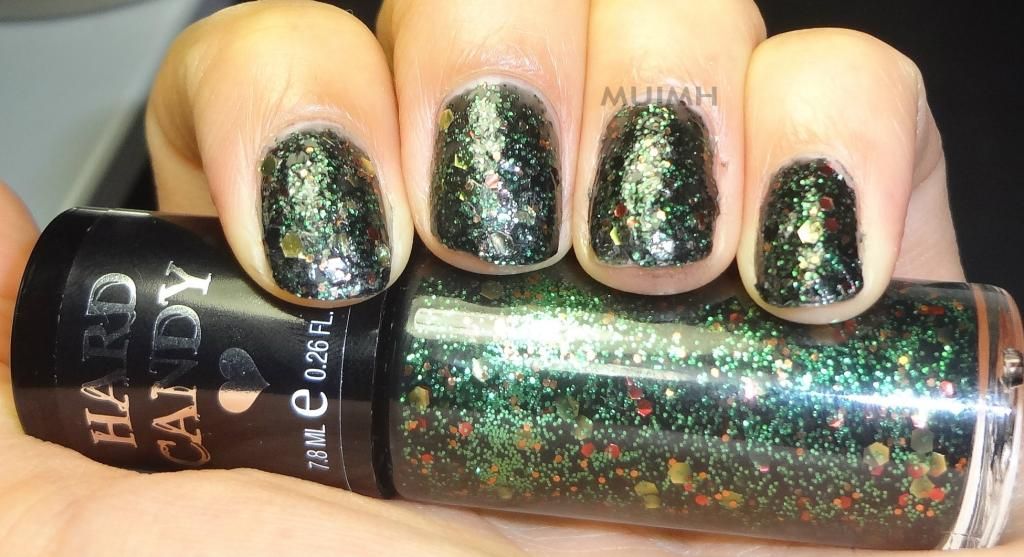 This is another polish I got from my recent Hard Candy mini haul at Walmart.
This is Fun N' Festive. I loved this as soon as I saw this. I liked that it is not just glitter and has tinted base, because I really didn't want to sit down for half an hour trying to make this completely opaque. This became opaque in 2 coats and it is so pretty. It was a little clumpy but nothing I couldn't work with. This polish looks like it has 4 different types of glitter. A super fine green glitter, a small hex orange glitter, a bigger sized orange hex glitter and chunky silver hexed glitter. Really pretty and dries fast.
As usual:
.26 fl oz of product
Available at Walmart for $3.97
www.HardCandy.com is the website!





Click Below to see the other 2 shades I purchased!