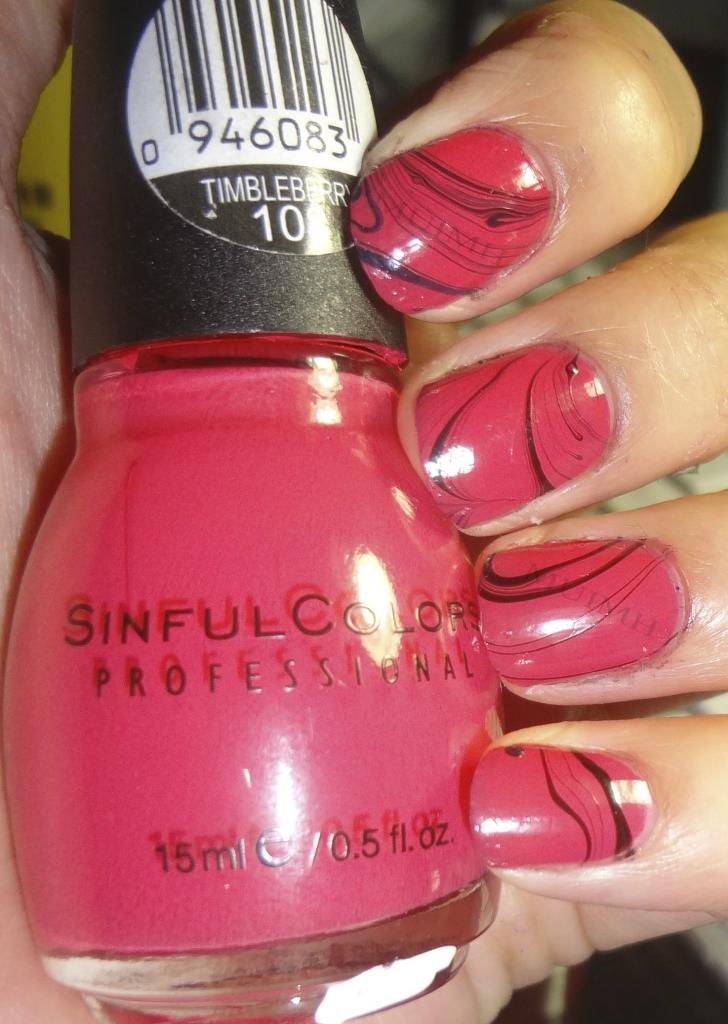 Hello!!
Couple days ago I spent hours trying to play
with some water marbling.
This picture may
be like the 20th time I tried.
It is the hardest thing nail related I have done.
Also requires lots of patience because sometimes
you cannot get the design down. I hope you guys try
water marbling sometime, although it is challenging, it is fun!
If you have done water marbling and have a blogpost about it, link that post below!!