Today I have a Jesse's Girl polish I got a while ago from Rite Aid on sale. I think
it was under a buck. (.74 cents on clearance) I believe.
This is called Glee.
This is my first nail polish from Jesse's Girl and I've always seen this color
in their stand at Rite Aid and have always walked past it.
This is the color that always caught my eye and eventually
I found it on clearance at my store.
I have never seen such a pretty blue polish before!!
It a blue polish with what looks like green/gold flecks.
The site says blue-green glitter, but looks like flecks to me.
Retail price for these are $3.99.
The bottle contains .35 fl oz.
(Regular sized polish is around .50 fl oz)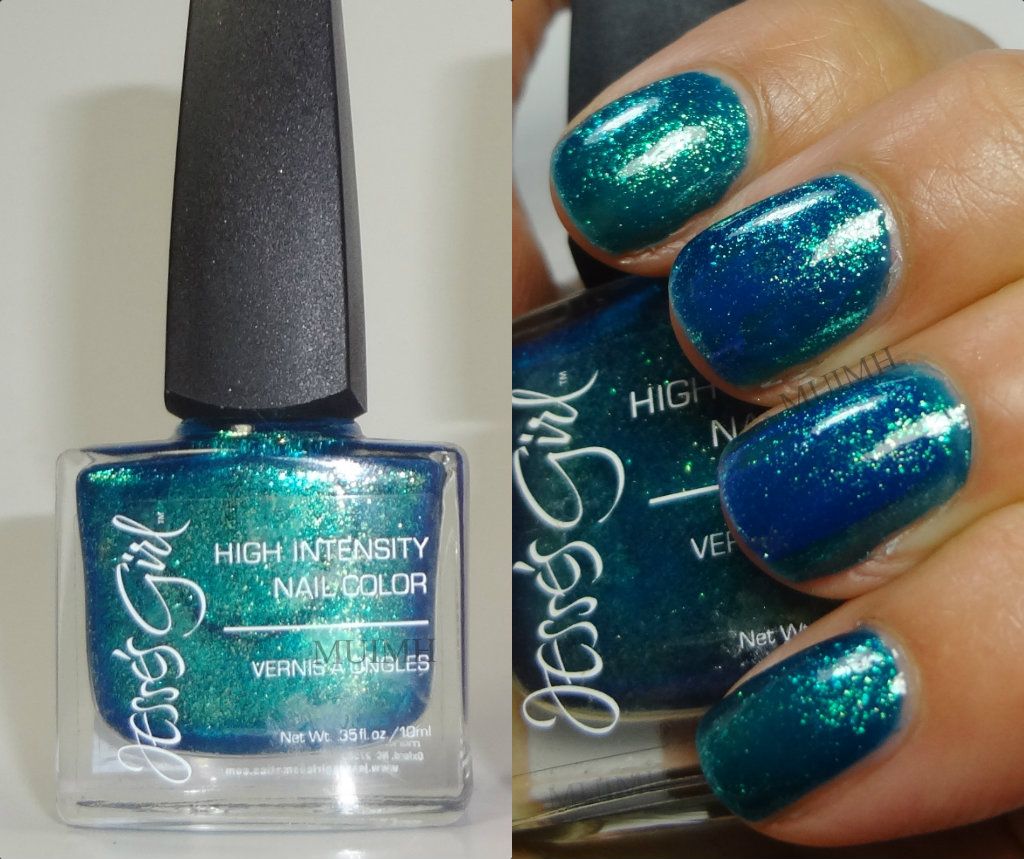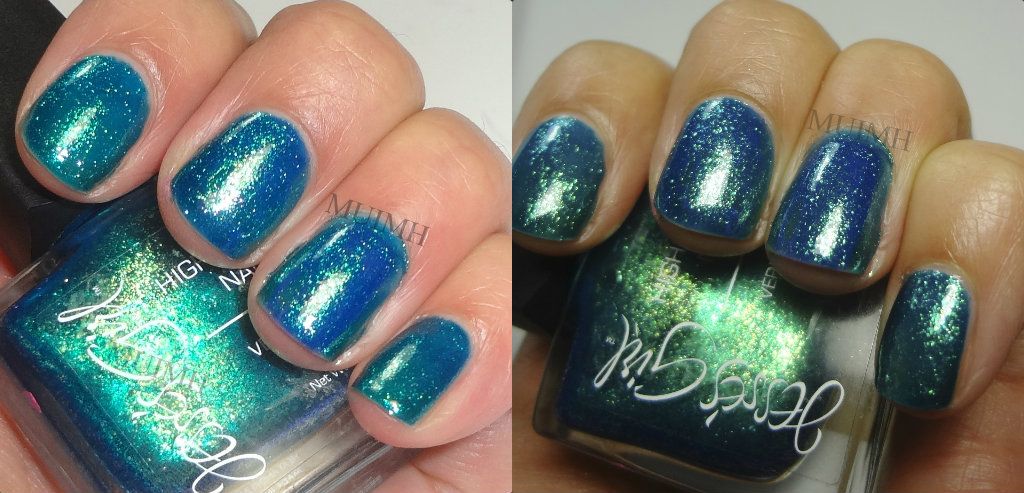 Left: Flash- Catches the blue base of this polish
Right: Without Flash- This picture looks green but it does a very good job at capturing the green/gold flecks in this polish.