I really think the previous Pure Ice Nail Polish I have posted on my blog should have
been called Darkside. (lol)
I really feel name does not fit, but this is Darkside. Lovely super fine purple glitter
polish with chunky holo hex glitter.
You can find this Pure Ice Nail Polish at Walmart for $1.97
Size is .5 fl oz.
Both pictures I did 2 coats.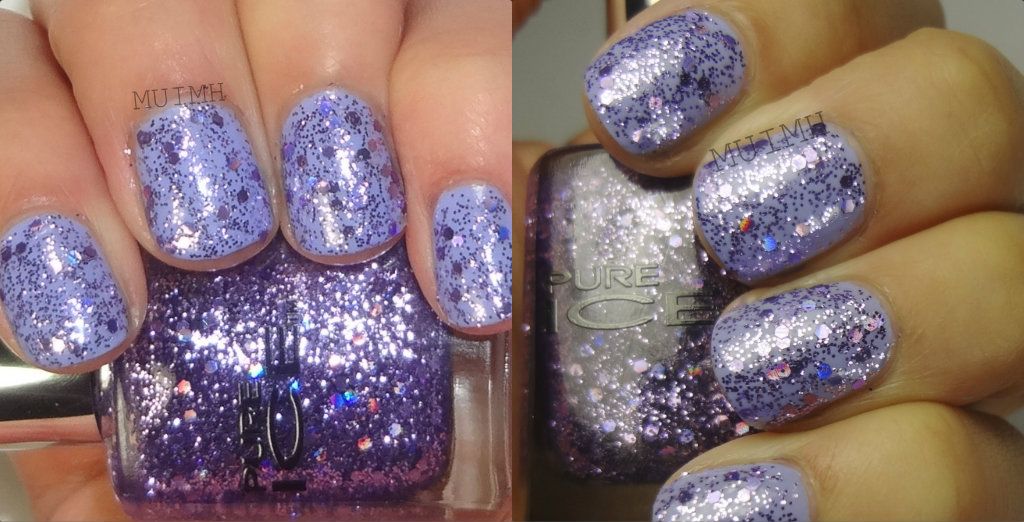 This is one coat over one of the recent Sinful Colors Nail polishes I got. (Forgot name)
Disclaimer: This was purchased with my own money.