Good Afternoon, today I have a polish from a recent haul. (kinda recent)
This is Irreplaceable from Pure Ice's new permanent collection.
Don't quote me on that though, LE??? Idk...but any way this picture I had swatched
couple days ago but happens to be what I am wearing today. :)
I have several black shades with glitter but not like this exactly.
This is a black tinted polish with SUPER fine round black glitter with medium sized chunky
hex silver glitter.
Dries fast, does not smell horrible and very affordable at $1.97 at Walmart.
(Which is an AWFUL store btw.)
Pure Ice's Cosmetics are Cruelty Free and
are also 3 Free!!
You can also purchase Pure Ice online, although I notice a lot of the newer shades
are not on the site.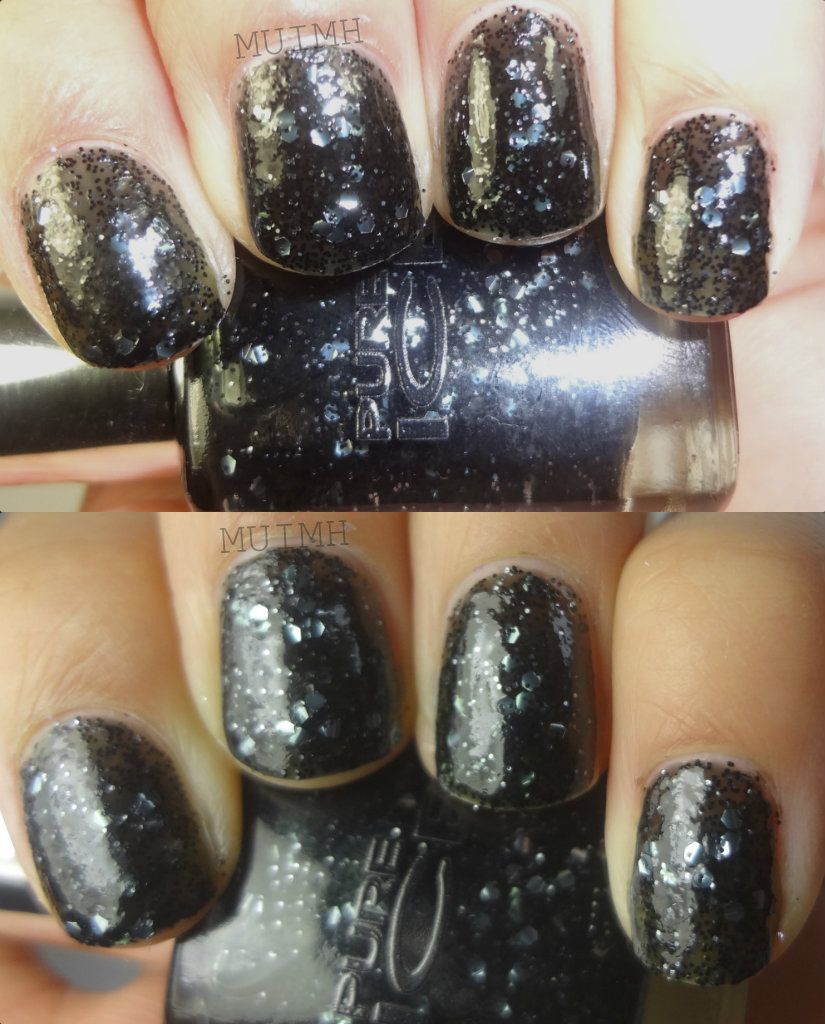 Top picture with flash
Bottom Picture without flash.